Sir Bloody Miami Darryl | The Professionals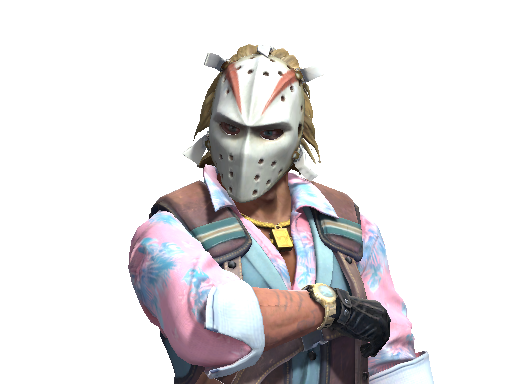 Got my hair combed back and my sunglasses on.
Prices
Trading Stats
Listings

0
Median

$64.60
Volume

43
Description: The leader of 'The Professionals' can be described as cocky, wisecracking, and scarily indifferent with regards to the suffering of others. He would say he's just a bloke—a bloke that likes to have a bit of fun on the weekend with the local armed tax collectors. He downplays the severity of any heavy situations that come his way, even if he's the last man standing, riddled with bullets, with only seconds left to blow the safe. This white hockey mask and floral shirt were popular choices during his Vice phase.
Added: 3 December 2020
Collection: Broken Fang Agents