Cmdr. Frank 'Wet Sox' Baroud | SEAL Frogman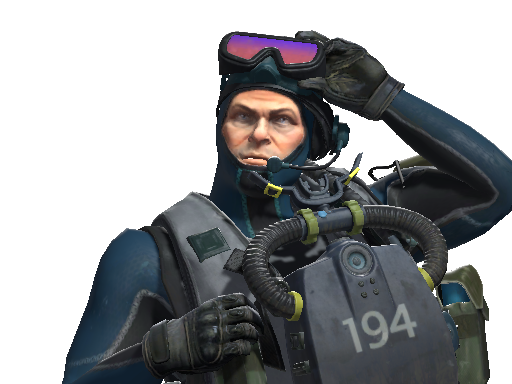 Double check it. Then triple check it. Then check it again.
Prices
Trading Stats
Listings

44
Median

$46.29
Volume

20
Description: First on deck and last off it, Cmdr. Frank Baroud is a third generation SEAL and second combat diver ever to receive The Navy Cross medal; 'Goggles' was the first. Count on Baroud to solve the most complicated underwater and ground based conflict situations, like the time he defused several IED's which were planted in a network of flooded caves beneath a US embassy. Baroud chalks it up to his impeccable attention to detail, because after all, when your life depends on the equipment you're wearing, a simple mistake may be the last one you make. His uncompromising attention to detail earned him the nickname 'Wet Sox'.
Added: 22 September 2021
Collection: Operation Riptide Agents